Regular price
Sale price
$60.00 USD
Unit price
per
Sale
Sold out
Share
View Full Details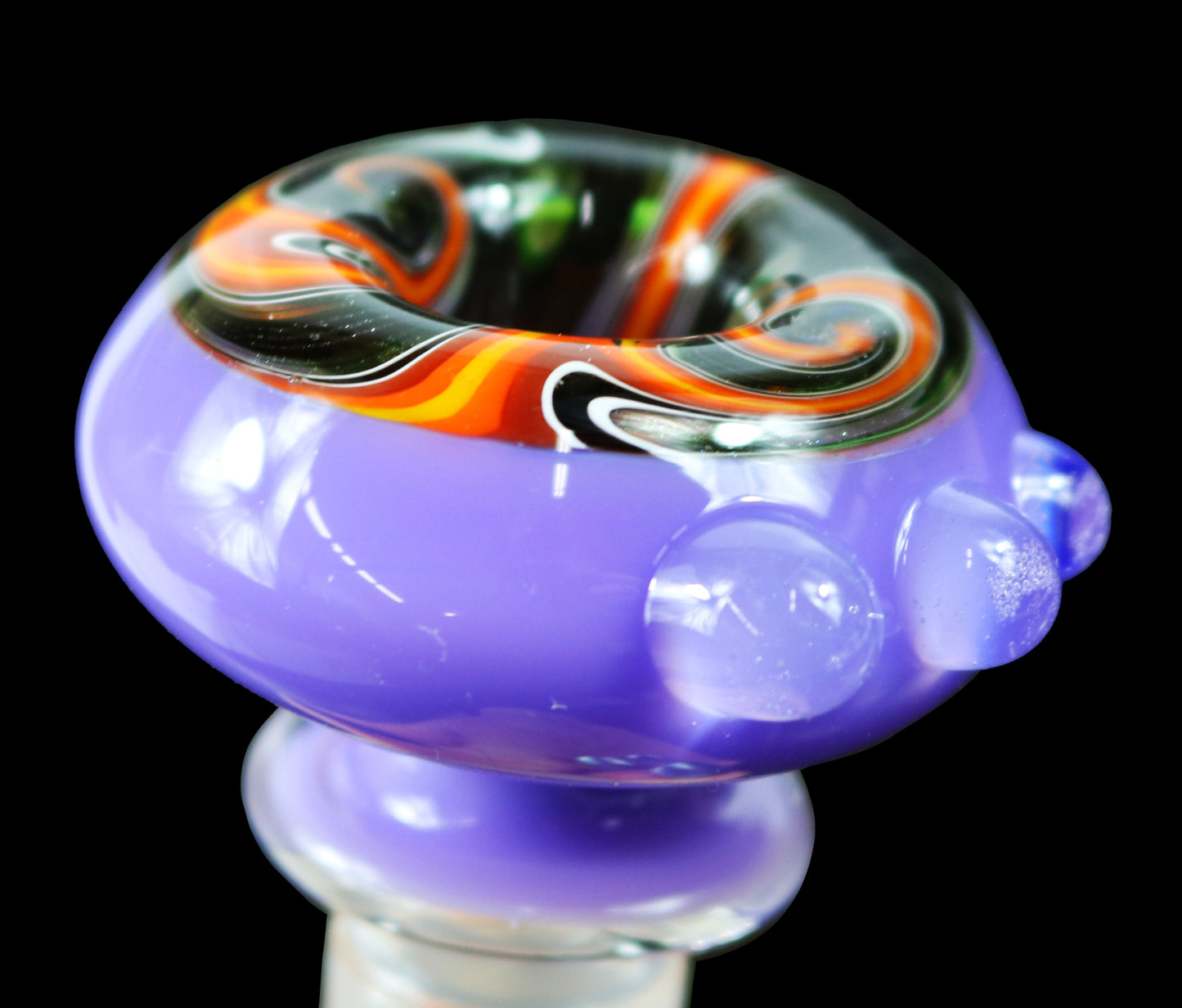 14mm Reversal Bowl Push Slide made by Slick Glass.
This slide has a reversal bowl push shape with a light purple outer circle that's complimented by with a red, orange, black, white, and transparent green (with reflective glitter) wig wag worked top section. The orb detailing on the side of the bowl makes it comfortable in the hand and adds to the overall design. 
Roughly 2.5'' in length 
14mm 
Light purple outer circle 
Red, Orange, Black, White, Transparent Green (w/ reflective glitter) Wig Wag Work 
Orb detailing 
Available on site at the Prism Glassworks gallery in Troy, NY.